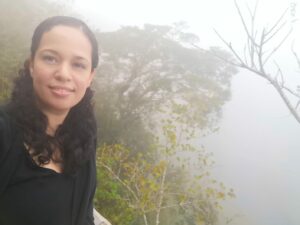 Alejandra Blanco is the Director of Environmental and Ecosystem Services at MexiCO2, providing support in the development of public policy and forest carbon projects. She is responsible for the integration of the ecosystem vision and nature-based solutions in the projects developed by MexiCO2 with governments and private companies in Mexico and Latin America. She is in charge of the MexiCO2 office in Jalisco, for the articulation of actions with the states of Occidente-Bajio, for the development and updating of public policies related to carbon markets and the AFOLU sector, project development and capacity building.
She holds a Master's degree in Arid Zone Ecosystem Management from the Autonomous University of Baja California and a Bachelor's degree in Biology from the University of Guadalajara. In addition, she has a diploma in senior management, carbon markets and land management tools. With more than 15 years of experience in the environmental sector, she has participated in issues related to the development of public policy, as well as in the management and coordination of projects related to sustainable rural development, forests and climate change.
Until June last year, Alejandra was the General Director of the Fideicomiso del Fondo Estatal de Protección al Ambiente del Estado de Jalisco, where she was in charge of executing and coordinating financing and follow-up activities for priority projects, and served as the Jalisco delegate to the GCF Task Force. Previously, she served as General Coordinator of Strategic Projects at the Ministry of Environment and Territorial Development of the State of Jalisco. She has been an independent consultant and has collaborated with several organizations such as the World Wildlife Fund (WWF) and the World Bank, developing strategies for climate action and forests. She has held other public roles at the state level at the Institute of Geographic Information of the State of Jalisco as Environmental Coordinator and at the federal level at CONAFOR Headquarters in the area of community forestry and environmental culture.