On Friday, June 2, 2023, the Peruvian Air Force signed an interinstitutional cooperation agreement with the Mancomunidad Regional Amazónica to monitor the Amazonian and national territories of Peru. The Mancomunidad grew out of a collaboration between the six Amazonian regional governments of Peru who are members of the GCF Task Force.
Under this agreement, the Peruvian Air Force's Centro de Vigilancia Amazonica y Nacional (CEVAN) will follow work with the regional governments on implementing a system of vigilance and monitoring of the Amazon using Air Force equipment and remote sensing technology.  The agreement was signed by Doctor Antonio Pulgar Lucas, Governor of the Regional Government of Huanuco and current President of the Mancomunidad, and Peruvian Air Force Lieutenant General Gregorio Cesar Mendiola Lomparte. Governor Pulgar noted that this cooperation will ensure an ability to monitor and deter those who come to degrade the forest, which is impacting Amazonian communities, including within Indigenous territories.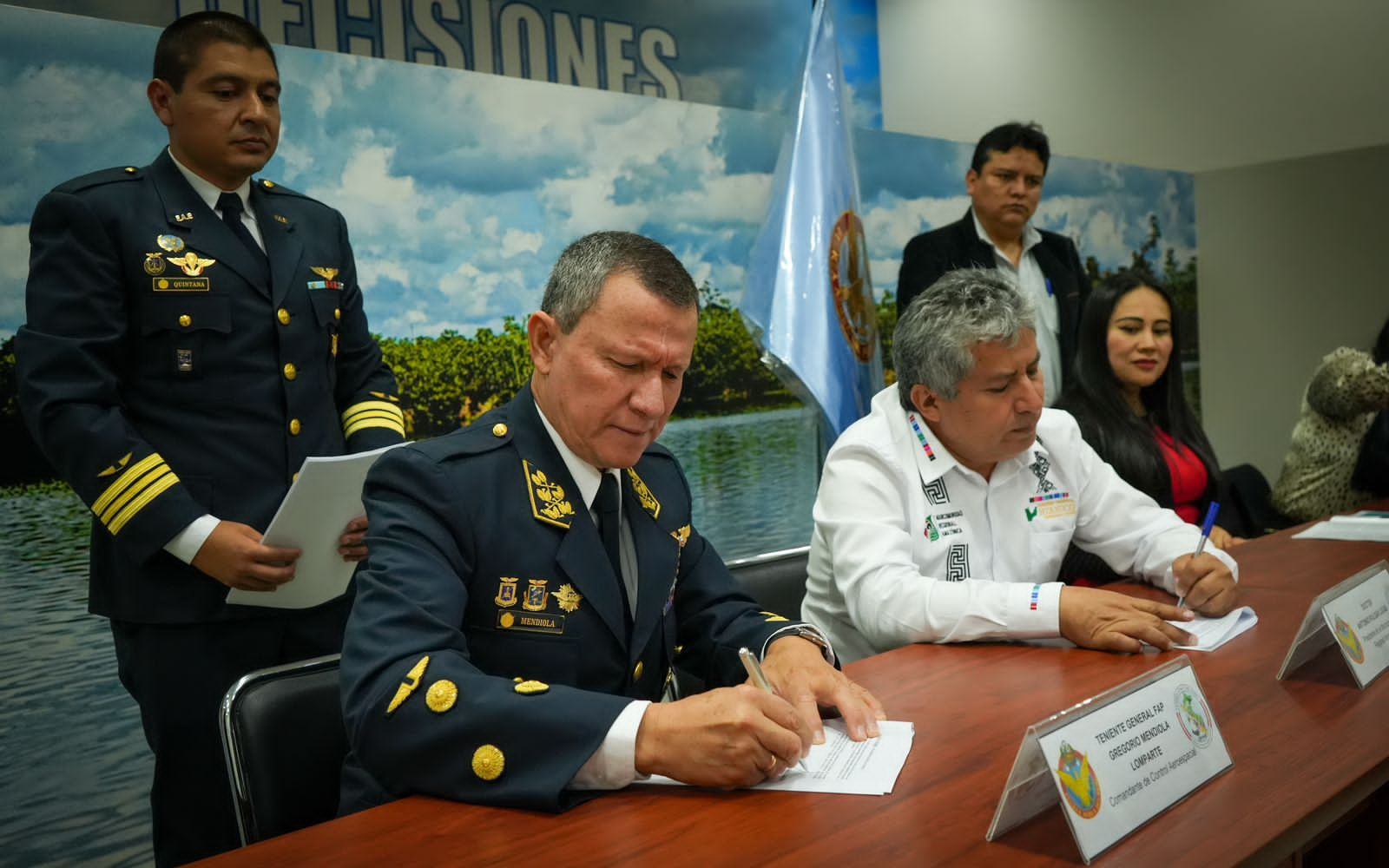 During the GCF Task Force's Remote Sensing Workshop held at the University of California, Los Angeles (UCLA) School of Law last week, we were honored to host a senior CEVAN technical inspector and geographer who participated along with geospatial technicians from the Peruvian regional governments. The Peru delegation shared important challenges and successes in utilizing remote sensing technologies to support enforcement and decision-making on the ground – including this new interinstitutional cooperation agreement.
(Photos courtesy of CEVAN)