Window B of Norway's Pledge
to the GCF Task Force
Encouraging innovative approaches to achieve transformation in forested landscapes.
The Innovation Funding window supports strategic jurisdictional initiatives to achieve transformations that accelerate and scale reduced deforestation in our member states and provinces. Window B support is directed at interventions that are identified in the GCF Task Force members' jurisdictional strategies and investment plans completed under Window A.
Approximately USD 5 million is administered through the Innovation Funding Window based on a competitive selection process.
Learn more about the GCF Task Force Funding Innovation initiatives: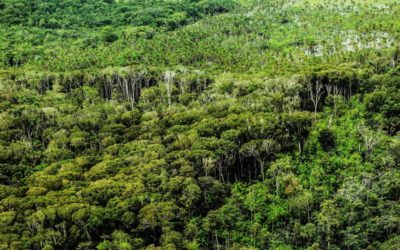 The Brazil Regional proposal aims to support states in the Brazil Legal Amazon to access results-based financing opportunities using the ART/TREES standard, specifically in response to the recently launched $1bn public-private financing mechanism known as the Lowering...
read more
Norway's Pledge to the GCF Task Force
At the 2015 GCF Task Force Annual Meeting in Barcelona, Spain, the Norwegian Government pledged NOK 200 million (approximately USD 24 million) to support our tropical forest states and provinces in their plans to implement the Rio Branco Declaration by reducing tropical deforestation and promoting low-emissions development. This funding was channeled directly to our members in two ways. All tropical forest members of the GCF Task Force joined with key civil society partners in their state or province to develop targeted jurisdictional strategies and investment plans for REDD+ and low-emissions development (Window A). We are also supporting a select group of bold, innovative approaches to address the drivers of deforestation at scale in key member states and provinces (Window B).
Window B: Innovation Funding
Download the Pledge Framework (PDF)
Deep in the heart of the Brazilian Amazon, in Rio Branco, Acre, GCF Task Force Governors adopted a landmark commitment in 2014, called the Rio Branco Declaration. This declaration signaled to the world that the leaders of some of the most important tropical forest states and provinces in the world are ready to do more than their fair share in the effort to fight climate change, protect forests, and enhance livelihood opportunities for the people in these places. The Rio Branco Declaration commits its signatories to reducing deforestation in their states and provinces by 80 percent by 2020—pending sufficient, long-term financial support. It pledges to provide to Indigenous Peoples and local or traditional communities a "substantial share" of any pay-for-performance funds states and provinces receive as a result of their efforts to reduce deforestation. It calls upon supply chain actors and Indigenous Peoples' organizations to partner with states and provinces to build strong, jurisdictional programs for low-emissions development that are durable and equitable, and that align with national policies and programs. All tropical forest members of the GCF Task Force have signed the Rio Branco Declaration.
Download the Rio Branco Declaration (PDF)
The United Nations Development Programme (UNDP) administers and manages the Jurisdictional Strategies and Investment Plans (Window A) and Innovation Funding (Window B) through their Climate and Forests Team in Geneva, in close collaboration with the GCF Task Force Secretariat, Regional Coordinators, and civil society partners in each member state or province.

GOVERNORS' CLIMATE & FORESTS TASK FORCE