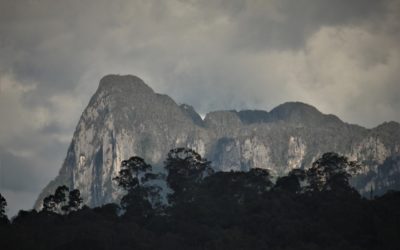 KARST Sangkulirang Mangkalihat, East Kalimantan New data presented by the World Resources Institute's Global Forest Watch (WRI) shows that "the planet lost an area of tree cover larger than the United Kingdom in 2020, including over 4.2 million hectares of...
read more
"We can solve any problem that may arise. The most important is that when it is necessary, we are together, united."
Indigenous Peoples & Local Communities
Regional Steering Committee for Indigenous Peoples and Local Communities
Agricultural Supply Chains
In 2019 GCF Task Force members in Indonesia launched a Steering Committee on Sustainable Agriculture in Indonesia (SCAI), a multistakeholder partnership that seeks to advance sustainable, deforestation-free agricultural commodity production at a jurisdictional scale. SCAI is led by provincial leaders and representatives from GCF Task Force provinces alongside farmer cooperatives and commodity traders, including Serikat Petani Kelapa Sawit (SPKS) and Gabungan Pengusaha Kelapa Sawit Indonesia (GAPKI). The provinces of Aceh, West Kalimantan, and Central Kalimantan are currently leading pilot activities for the GCF Task Force's SCAI initiatives in Indonesia.
In Aceh support is being provided to map the main agricultural and forestry commodities in two Forest Management Unit (FMUs). This data will be used to improve the RPHJP (long term forest management plans) for the FMUs, seeking to develop models for local communities to generate income while protecting Aceh's unique forest ecosystems. 
In Central Kalimantan the focus is on improving data quality related to the distribution and production of the province's principal commodities: palm oil, cacao, coconut, rubber, and coffee. This data will be used by the provincial government to improve its spatial plan, known as Rencana Tata Ruang Wilayah (RTRW) in Indonesia. 
In West Kalimantan SCAI is expanding the recognition of smallholder rights by formally recognizing productions with Plantation Business Registration Certificates for Cultivation (Surat Tanda Daftar Usaha Perkebunan untuk Budidaya), known locally as STD-B certificates. These efforts are focused in the districts of Sanggau and Sintang, and will be scaled in the coming years to other districts and provinces within the GCF Task Force.
GOVERNORS' CLIMATE & FORESTS TASK FORCE