From June 27-29, the GCF Task Force participated in the Latin America Climate Summit 2023 in Panama City, Panama. This summit was organized by the International Emissions Trading Association, in partnership with the International Carbon Action Partnership, and the InterAmerican Development Bank (IDB), and was hosted by the Environment Ministry of Panama (MiAmbiente).
Project Director Jason Gray represented the GCF Task Force in sessions focused on natural climate solutions, carbon pricing mechanisms in the voluntary and compliance spaces, and in dialogue with governmental, business, and civil society participants throughout the week.  Gray also moderated a key panel on the vital role of tropical forests in addressing the climate crisis.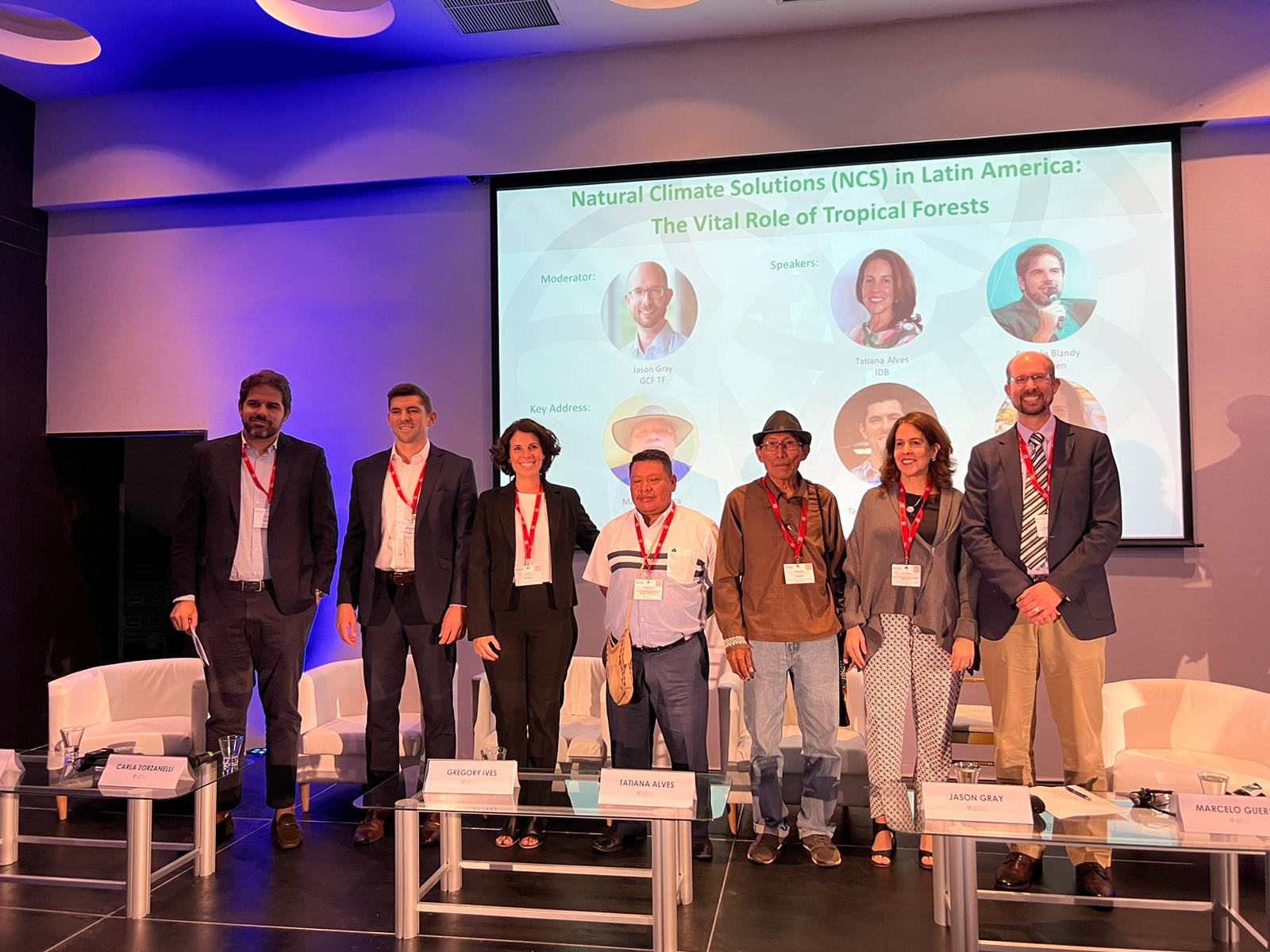 This panel included a keynote from Marcelo Guerra, President of the Coordinadora Nacional de Pueblos Indígenas de Panamá, and Sagladummad Rengifo Navas of the Comarca Guna Yala. Other panelists included Tatiana Alves, Sector Lead for Green Finance of IDB, Ricardo Blandy of re.green, Gregory Ives of Terra Global Capital, and Carla Zorzanelli of NBS Brazil Alliance.
These events provide an important opportunity for governments to engage with the private sector, Indigenous leaders, civil society, and financing institutions to discuss and find ways to partner on climate finance.