Press Release: October 17, 2022
Indigenous peoples reaffirm their importance in overcoming social and environmental crises
Members of the Global Committee of Indigenous Peoples and Local Communities (Global Committee) of the Governors' Climate and Forests Task Force (GCF Task Force) participated in an international Exchange of Experiences event in San Martin, Peru aimed at achieving commitments to conserve the planet's tropical forests.
From October 10 to 13, in the city of Moyobamba (San Martin), the GCF Task Force event saw participation from nearly 40 subnational governments from ten countries to analyze the situation of tropical forests and agree on measures to protect these important ecosystems. Indigenous peoples from throughout Peru and from the Global Committee participated throughout the meeting. Considering that a large number of Indigenous Peoples live in forests and carry out their economic activities in these areas, their presence was a key factor in proposing possible solutions to the various challenges faced by countries in the face of forest degradation and the fight against climate change.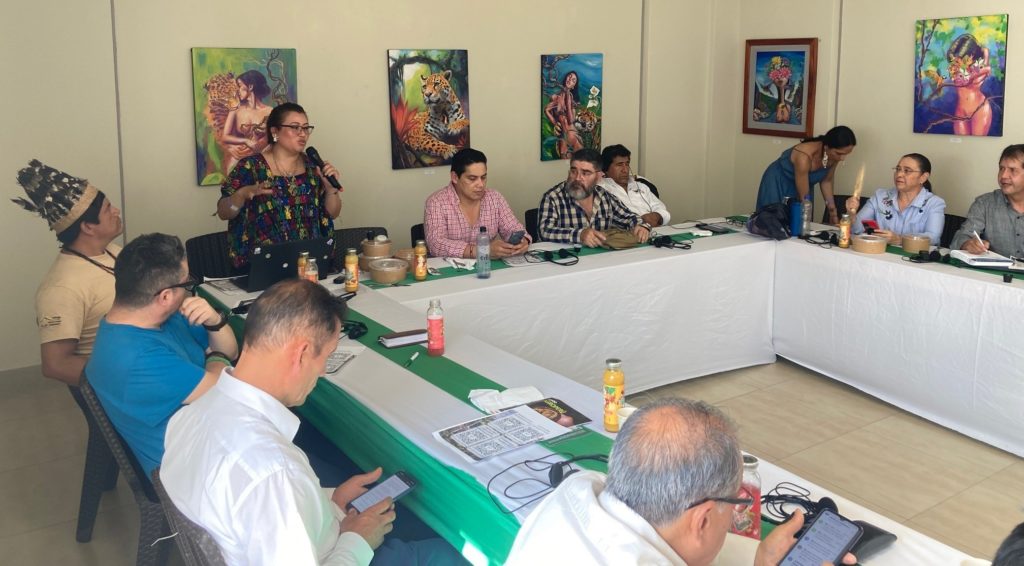 Following the Declaration of San Martin, a document that brings together eight commitments for the protection of tropical forests in Peru, which was signed by the delegations participating in the meeting, the Global Committee also presented its own manifesto, which expresses the proposals of the Indigenous peoples that live especially in the Amazon. This important manifesto expresses the clear need to ensure that Indigenous Peoples are true partners within governmental decision-making and processes, and not merely beneficiaries.
The Manifesto is available here in Spanish.
See here for more information on the Global Committee.
See Press Release from Peru in Spanish