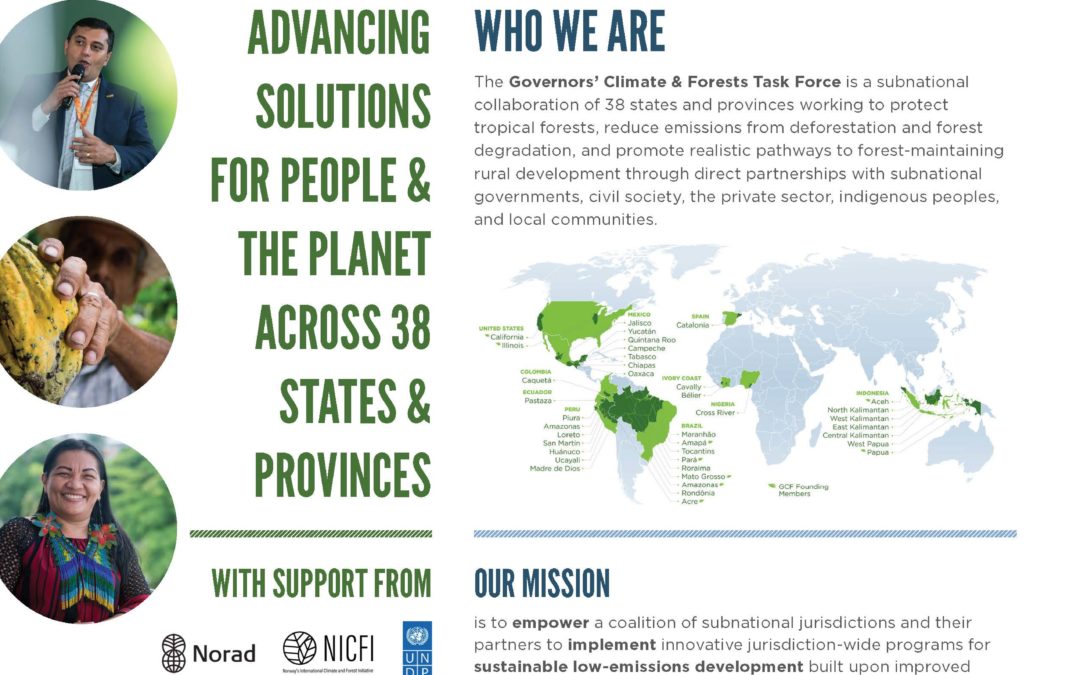 One-page overview of the GCF Task Force, 2019. Download PDF English Spanish Portuguese French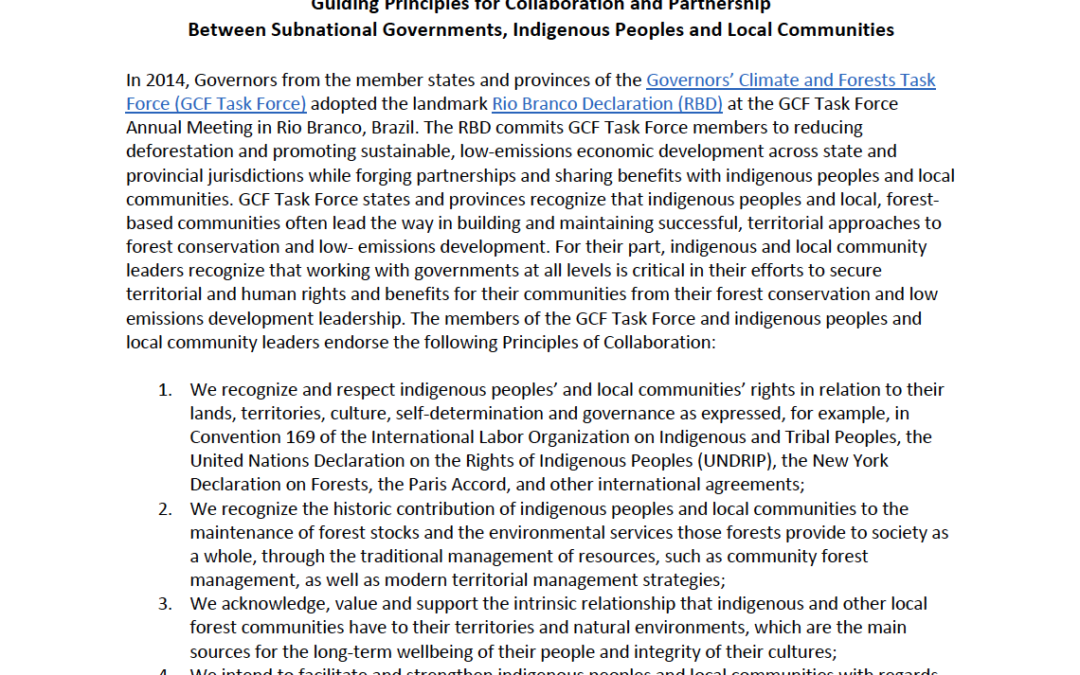 A set of 13 principles to guide partnership and collaboration between subnational governments, Indigenous Peoples and local communities toward inclusive and effective forest governance and protection. These principles were endorsed by 34 governments, 17...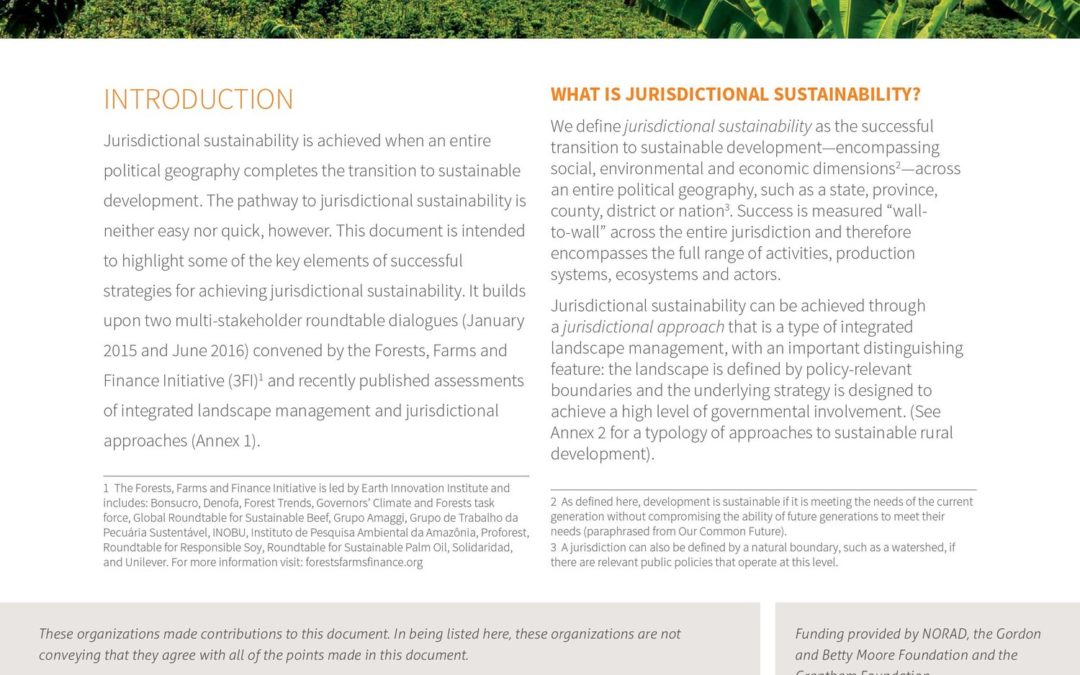 Jurisdictional sustainability is achieved when an entire political geography completes the transition to sustainable development. The pathway to jurisdictional sustainability is neither easy nor quick, however. This document is intended to highlight some of the key...