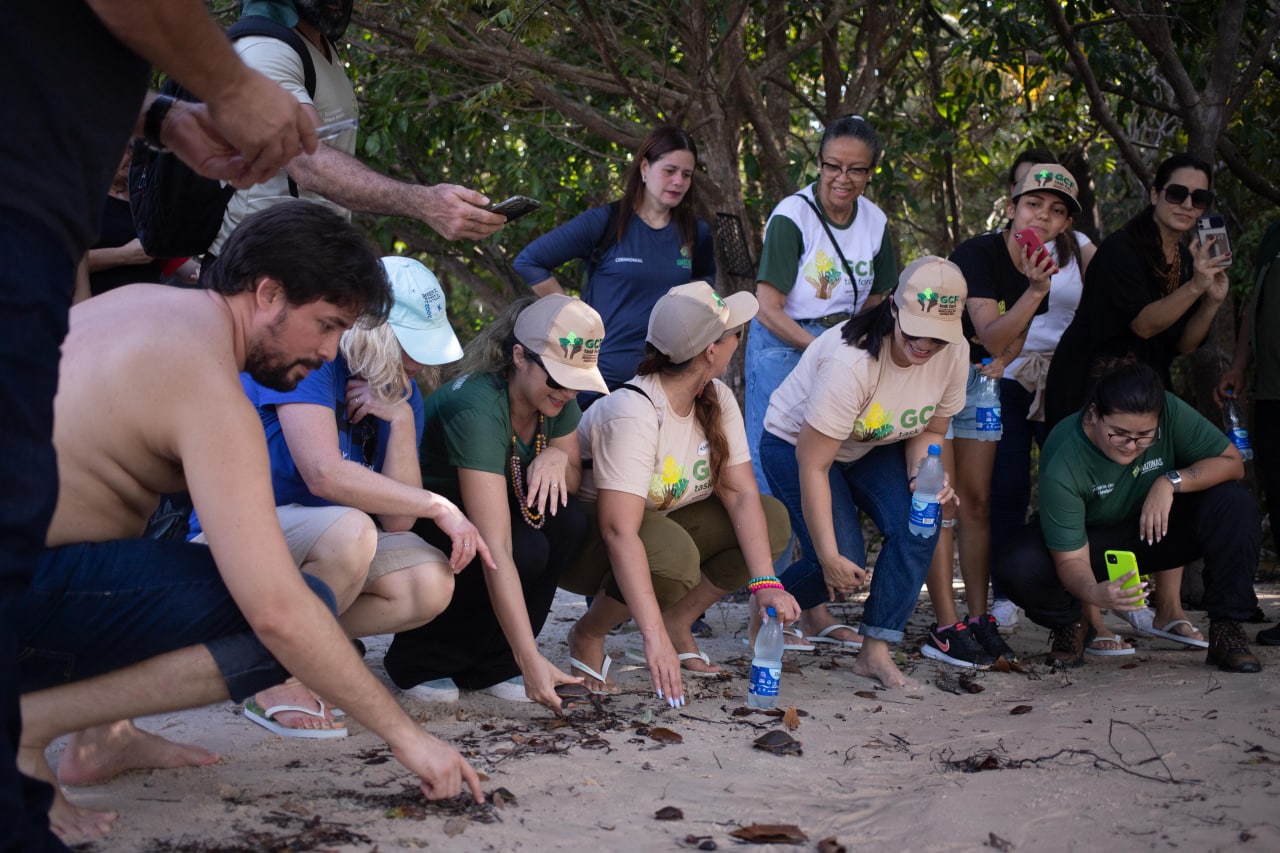 After four days of much debate on environmental issues, climate change, and mechanisms to protect forests and those who live in them, the Annual Meeting of the Governors' Climate & Forests Task Force (GCF Task Force) promoted a visit to learn how sustainable development projects are viable paths to environmental conservation.
The guests of the event, approximately 200 people, among authorities, leaders and representatives of institutions in the environmental area visited the Acajatuba Community, located in the Sustainable Development Reserve (SDR) Rio Negro.
At the site, where around 50 families live, some projects that generate income without the need to cut down the forest were presented. "These projects are extremely important for those who live here and for the future of our planet. They are local action plans that aim to strengthen traditional and indigenous communities, also stimulating new businesses and private investments in the bio-economy. All this to establish political sustainability in actions that are medium and long term, as are the actions for sustainable development," commented the Secretary of State for the Environment of Amazonas (Sema/AM), Eduardo Taveira, who was in the GCF coordination and organized the visit to the community.
The incentive to the sale and creation of handicrafts and Amazonian bio-economy products is part of the income generation initiatives developed in the community, with the support of Sema and the Sustainable Amazon Foundation (FAS), which is also part of the GCF entourage.
In addition, community-based tourism is another important project that has benefited local residents. The lodges receive support, consulting, training, among other incentives aimed at developing the green economy.
The GCF members also got to know the Pé-de-Pincha project, which develops community management of turtles in the Conservation Units (UCs) of the Amazon. They participated in a chelonian release on one of the region's beaches.